Litter Box of Smooth Fox Terriers from Raghlin's SFTs - R.Vijayaraghavan
Show Quality Smooth Fox Terrier Male Puppies
With Excellent Pedigree
Available
Puppies have been De-Wormed and Vaccinated Up to Date.
They are ready to go to their new homes.
KCI Certificates & Microchip Ready
Fox Terriers are Agile and Intelligent and the Smooth Coat is Easy to Maintain
Puppies can be transported to Metros across India, after discussion, and depending on Pandemic Regulations.
Contact:
R.Vijayaraghavan


Raghlin's SFTs


Coimbatore
+91-9944998222
Photographs of Puppies

Posted on 25th September 2021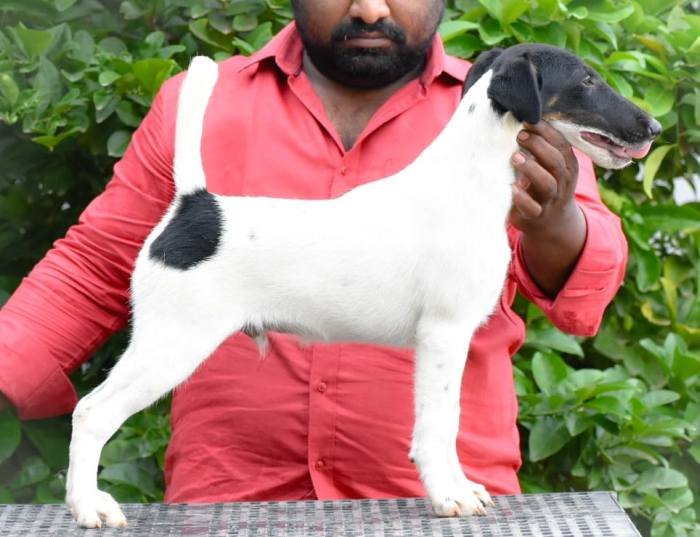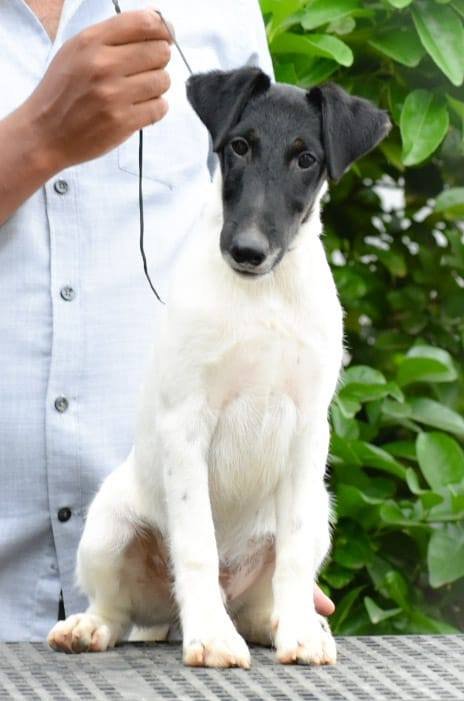 Copy of KCI (Kennel Club of India) Registration/Pedigree Certificate of

Puppy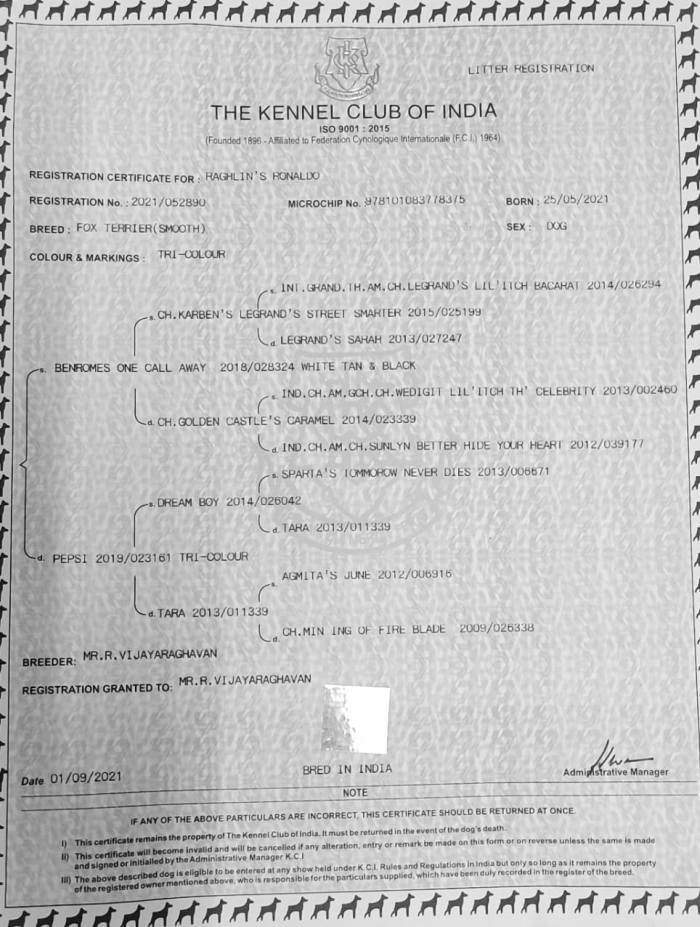 Photographs of Puppies

Posted on 25th September 2021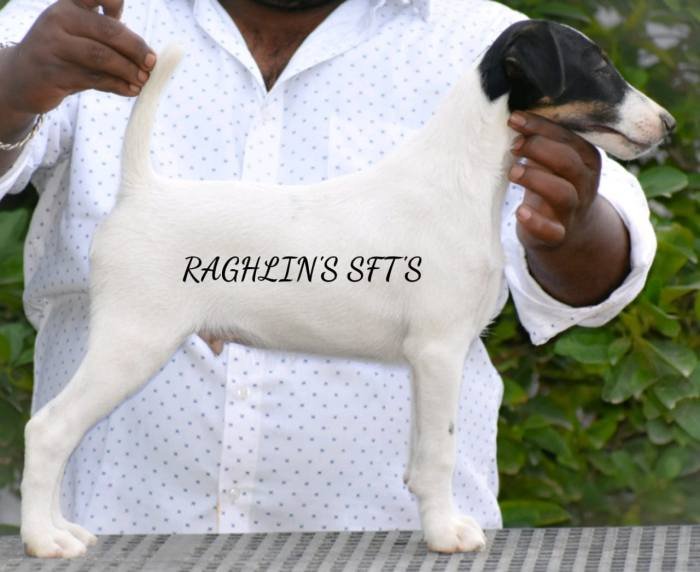 Copy of KCI (Kennel Club of India) Registration/Pedigree Certificate of Sire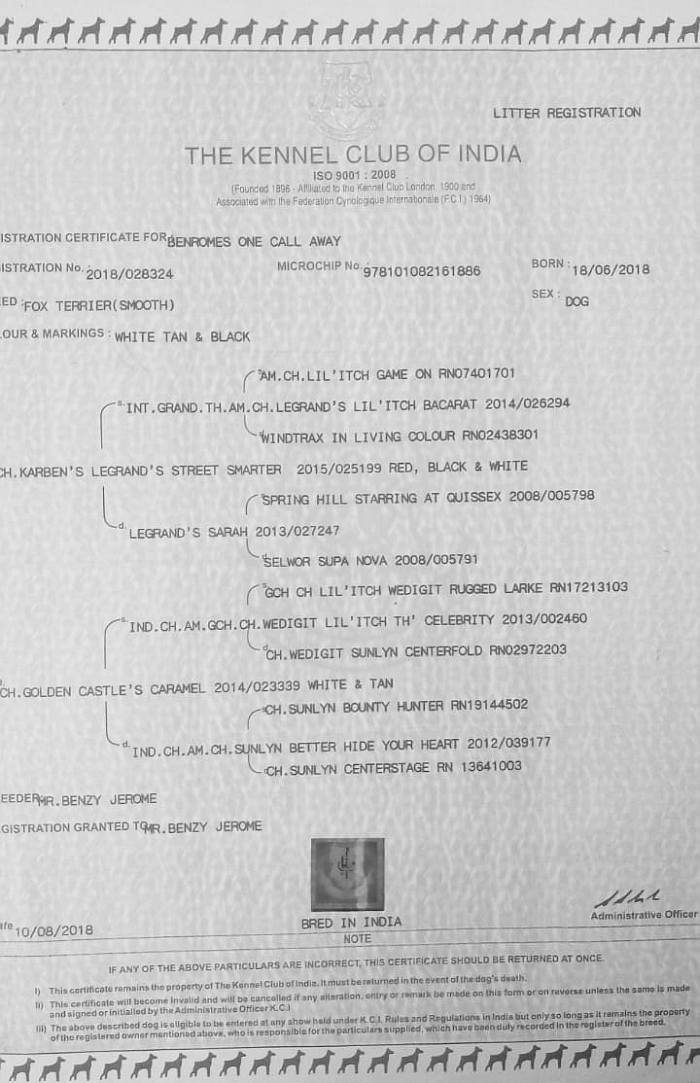 Copy of KCI (Kennel Club of India) Registration/Pedigree Certificate of

Dam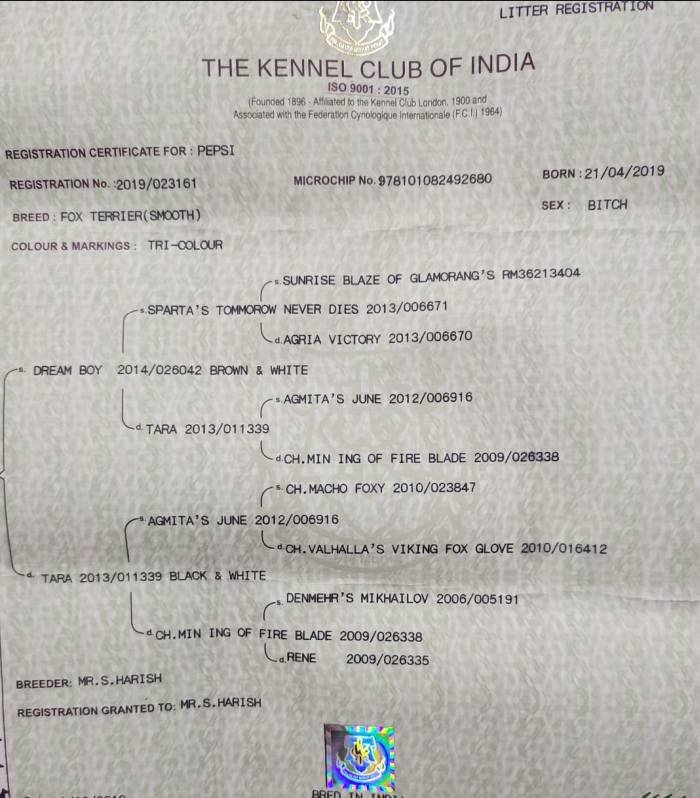 Contact:
R.Vijayaraghavan


Raghlin's SFTs


Coimbatore
+91-9944998222
Advertisement Posted on 25th September 2021
Advertosement Updated on 4th October 2021