Litter Box of German Shepherd (GSD) Puppies
Offered by Team Stormbringer (Dr. George)
An Introduction to the German Shepherd
The German shepherd dog is a great companion, an alert guardian and a tireless worker.
The breed is strong and agile, confident self assured and is extremely protective of its owners and territory.
They make excellent companions.
This athletic breed does great with a moderate amount of exercise and outdoor time.
We at Stormbringer's truly understand these concepts and strive hard to bring excellence into our breeding program.

At Stormbringer's we believe that "Be it a dog it has to be a GSD and none other.
"
Feel feel to contact us with your queries regarding the breed.
Lest you acquire a puppy from us we assure you our assistance in both its general upbringing and health concerns alike, to mould him into your perfect healthy companion.
Contact
:

Dr George K Antony
Ernakulam North
Kochi
,
Kerala
Ph
:
+91-9447746969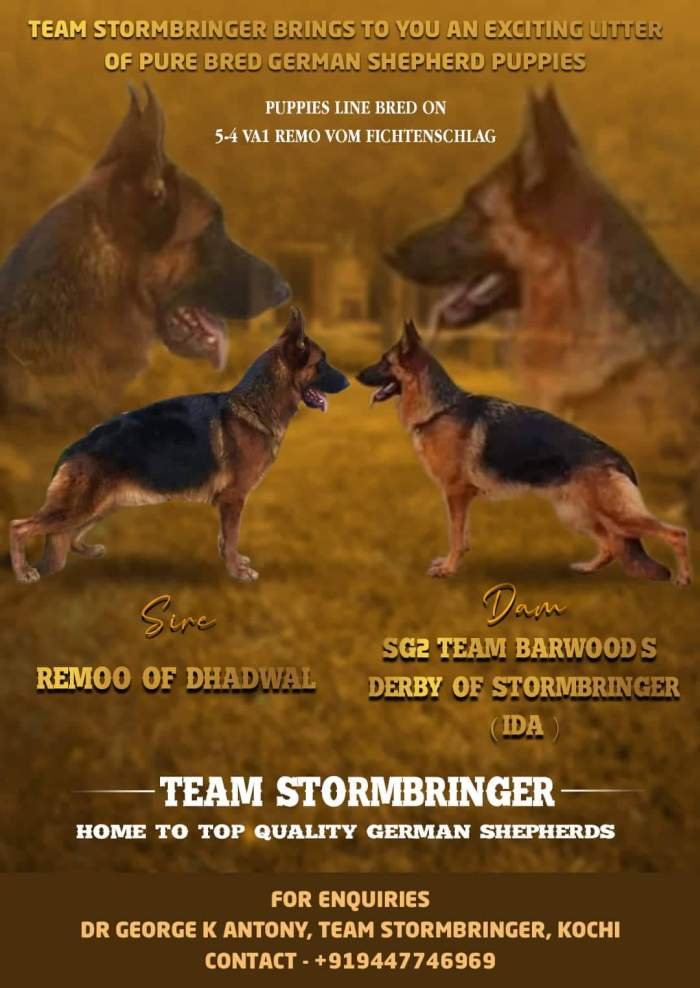 Team Stormbringers offers an exciting litter of GSD puppies bred out of top VA lines.
Puppies are line bred on VA1 Remo vom fichtenschlag and display striking qualities that are characteristic of the breed.
Sire: Remoo of Dhadwal

Dam: SG2 Team Barwoods Derby of Stormbringer
(SG2 Conoor speciality, SG3 Mangaluru speciality, SG4 Chennai speciality)
3 CCs in all breed shows and line up winner.
Puppies are being weaned and vaccinated and ready to go their forever show/pet homes.

KCI registration certificate and microchip will be provided.
Photographs of Puppies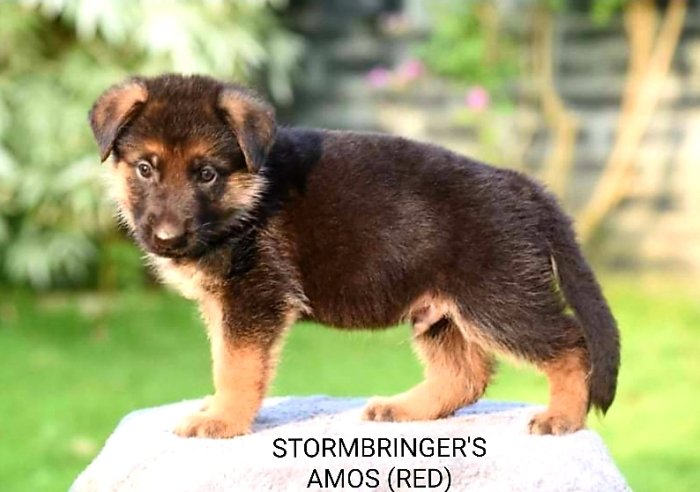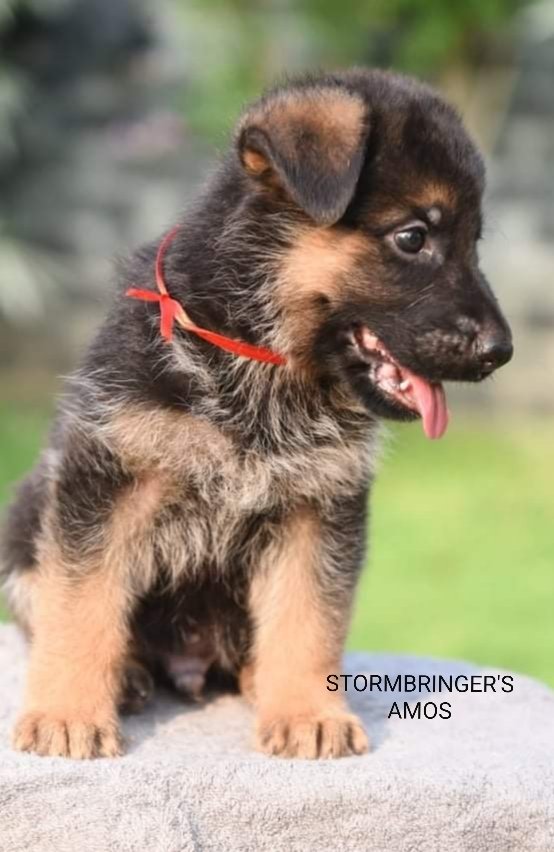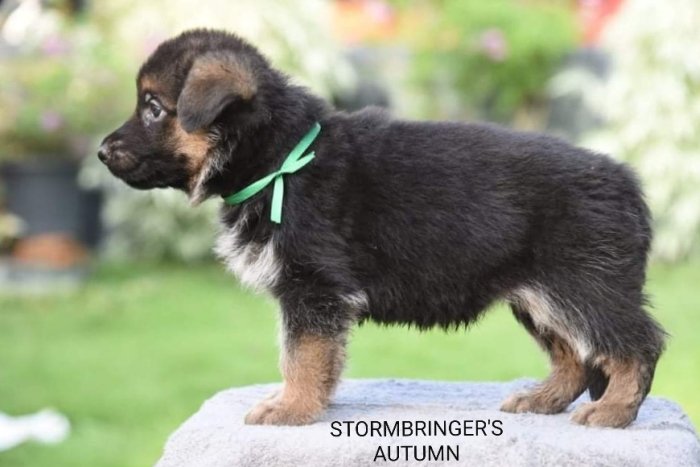 Out in the sunshine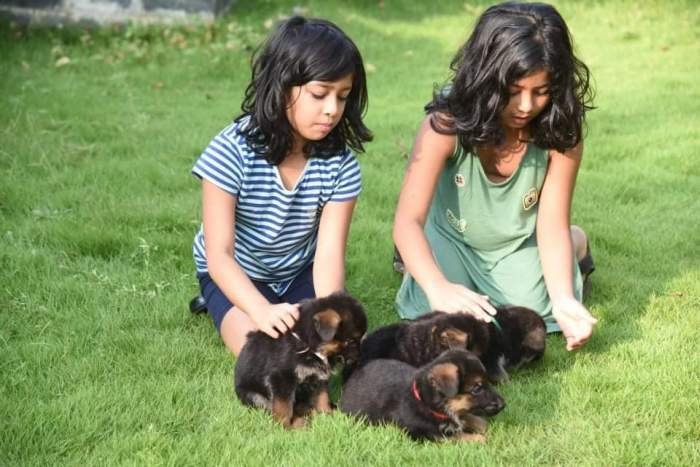 Contact
:

Dr George K Antony
Ernakulam North
Kochi
,
Kerala
Ph
:
+91-9447746969
Advertisement Posted on 28th January 2021