Litter Box of Jack Russell Terriers from Ethrio's Jack Russell Terriers - Renu Rajan
Excellent Quality Jack Russell Terrier Puppies
From KCI Registered Parents
Raised at home with care and love

Puppies are in Good Health, and Conform well to Standards

Scroll Down to see Photographs and more details
About the breed:
The Jack Russell Terrier is a cheerful, merry, devoted, highly intelligent, sturdy and loving dog. it is spirited and obedient, yet absolutely 100

%

fearless.
Jacks are very friendly and generally kind to children.
This small, adorable, and affectionate dog may seem like a good choice for new pet parents and apartment dwellers.
Contact:
Renju Rajan
(Thrissur, Kerala)
+91-8129314707
Video of Puppies
Posted on 8th August 2021
Video player will load shortly...
Photograph of Puppies
Posted on 8th August 2021
Photographs of Puppies from Previous Litter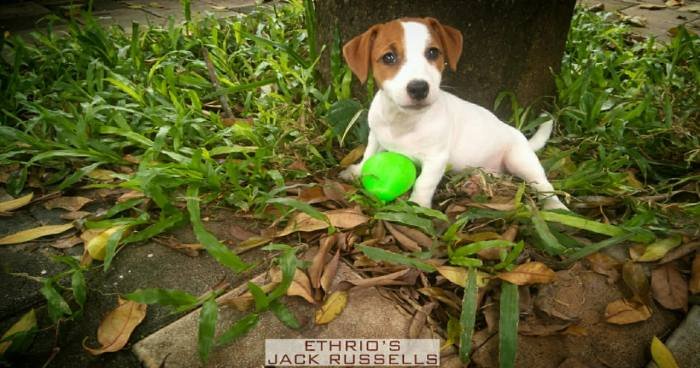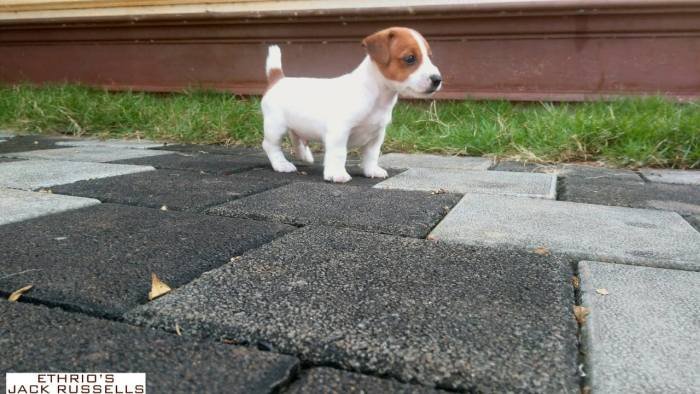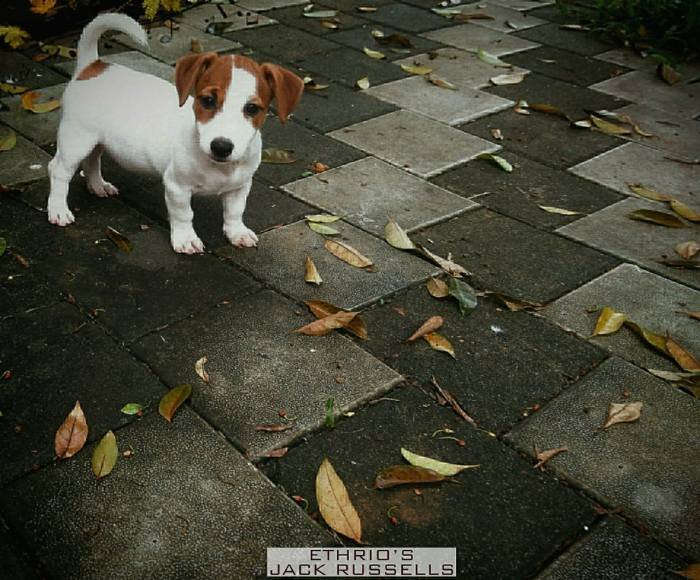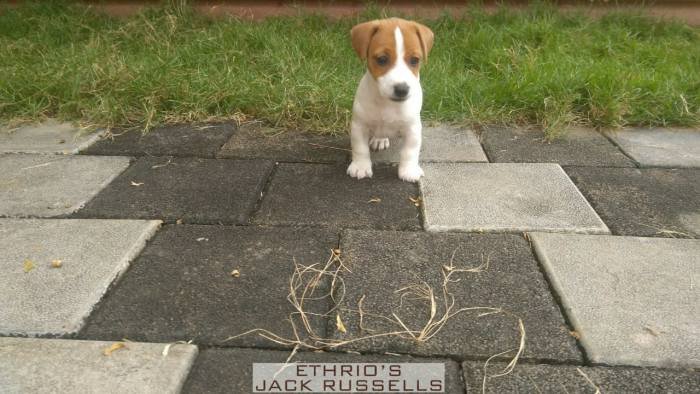 Photograph of Dam
Photograph of Sire
Contact:
Renju Rajan
(Thrissur, Kerala)
+91-8129314707
Advertisement Posted on 8th August 2021
Advertisement Updated on 12th August 2021