Litter Box of Weimaraner Puppies offered by Abhimanyu Ray
ALL PUPPIES BOOKE. NO PUPPIES AVAILABLE NOW.
Weimaraner Puppies Available For Sale In Mumbai
Eye Colour: Blue
Coat Colour: Silver Grey
KCI Registration Applied For
De-Worming and First Vaccination will be done as per schedule
Registraion Certificates will be handed over to the Respective Owners as and when we receive them from KCI
Puppies are being raised by the owners of the Sire and Dam
In a Homely Environment
We ae based in Mumbai (Maharashtra)
For Transportation outside Mumbai, Charges will be applicable.
About the Weimaraner
Weimaraners are amongst the most intelligent dogs.
Very faithful and loyal they are excellent family dogs and are known for their protective nature towards their family.
They are instinctive hunters and fast runners with high IQ.
Whilst their intimidating looks are enough to keep threat at bay, their good looks do attract a lot of attention!
A Weimaraner will protect the family fearlessly, yet will be a constant source of entertainment with its over friendly nature, making loving companions for children and the elderly.
Trained well at a young age they exhibit strong discipline.
Originally bred for German Royalty, they are well aware of their lineage.
Photographs of Puppies
Posted on 9th June 2022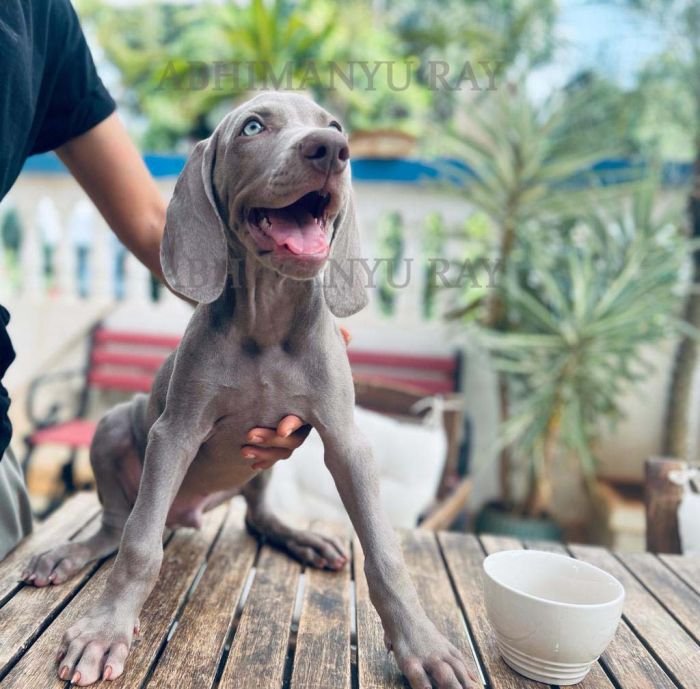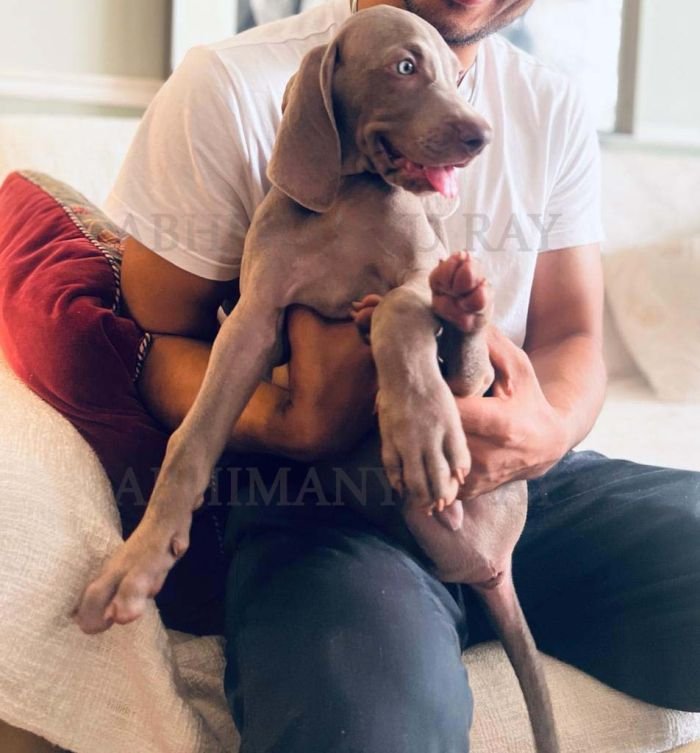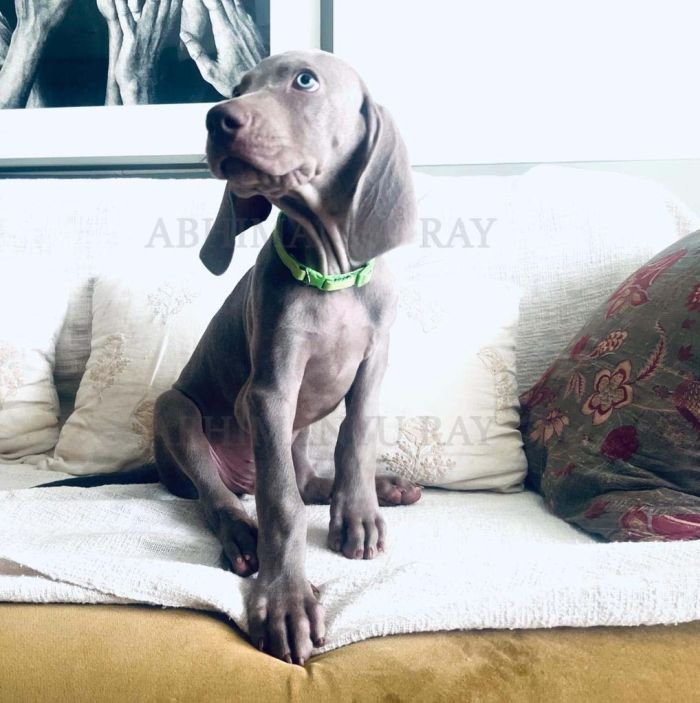 Photographs of Puppies
Posted on 28th May 2022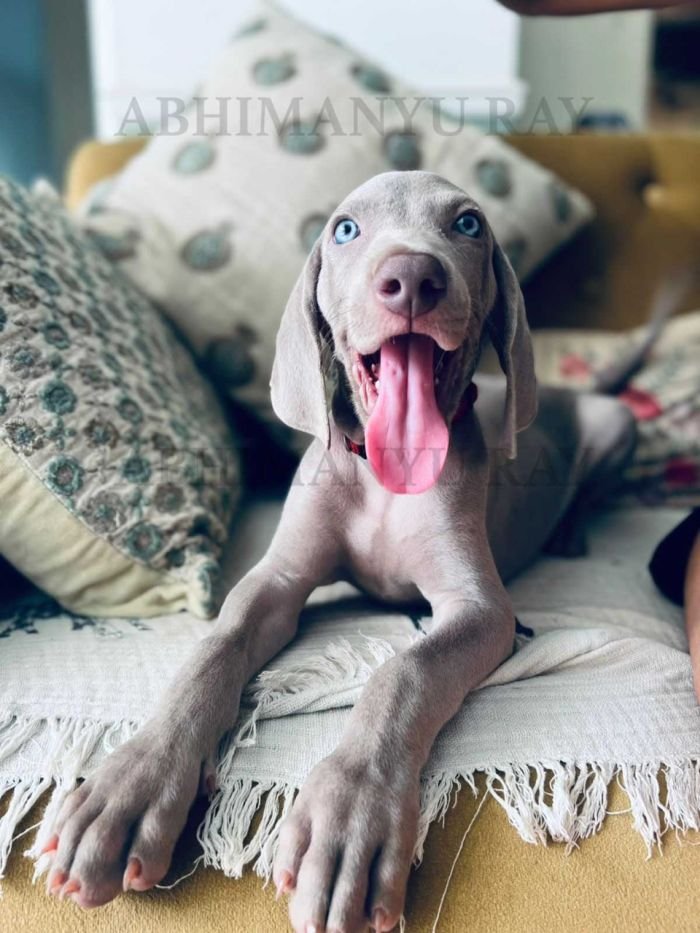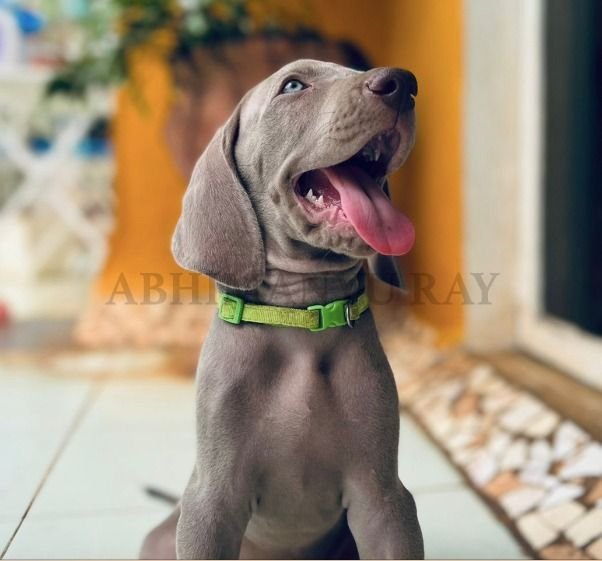 Photographs of Puppies
Posted on 20th May 2022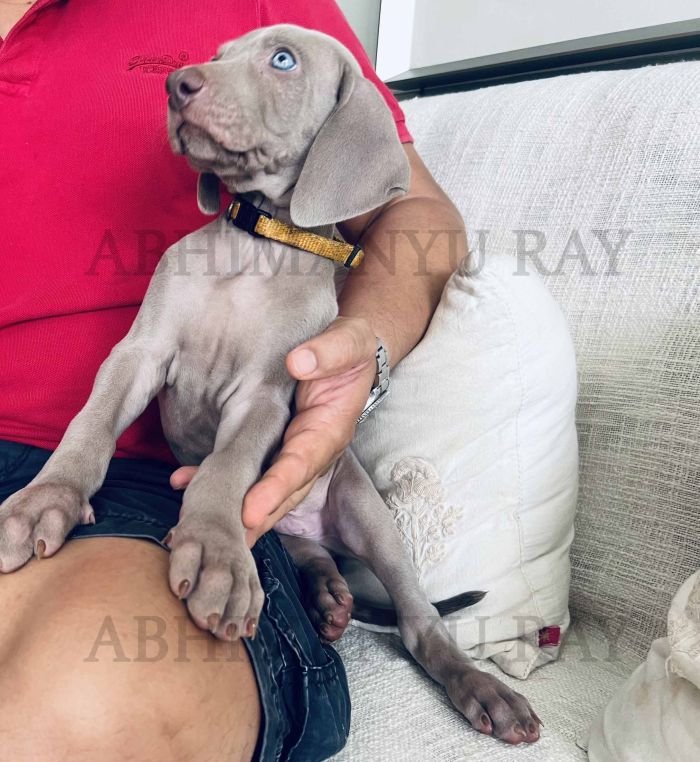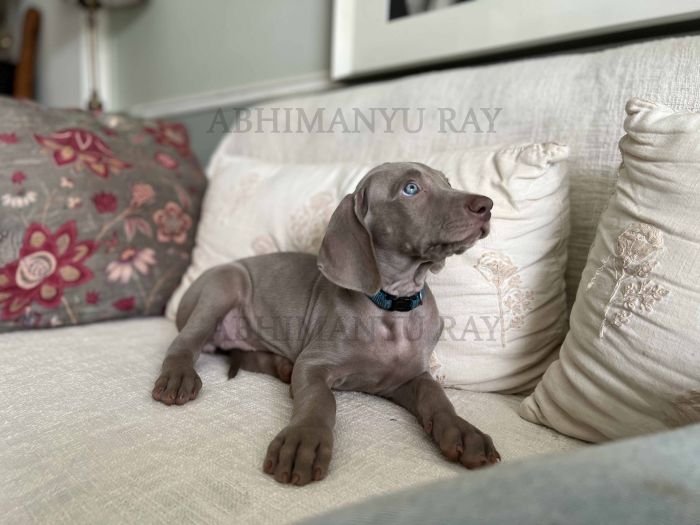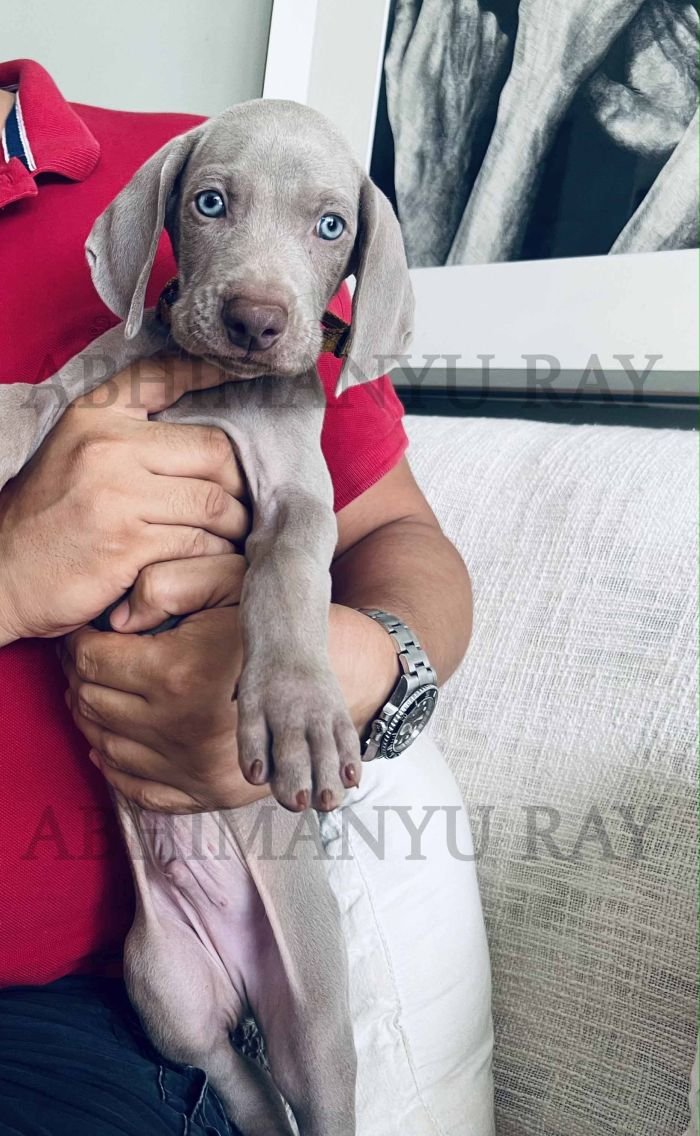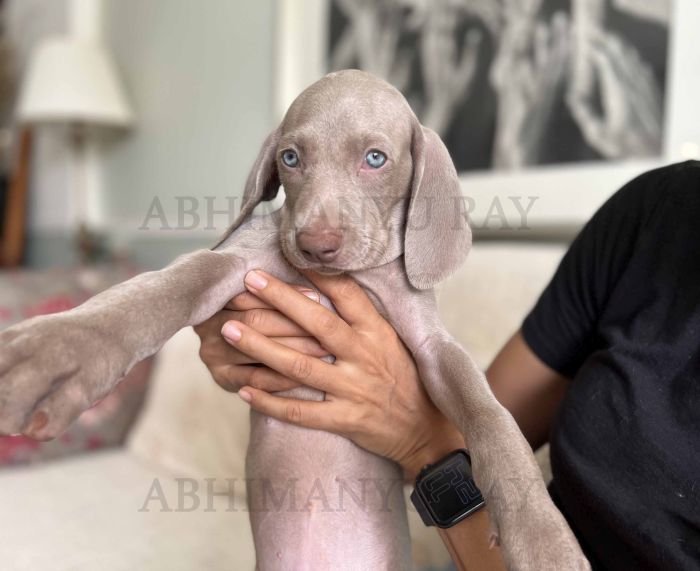 Photographs of Puppies
Posted on 8th May 2022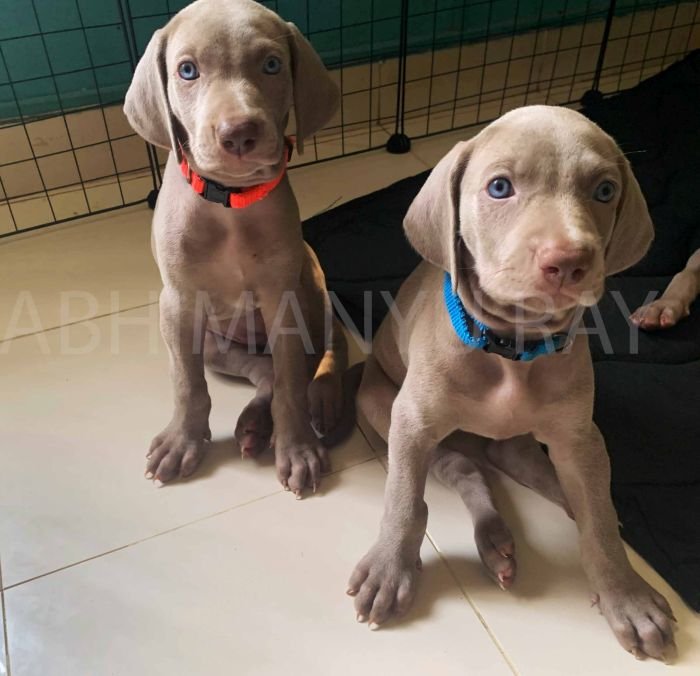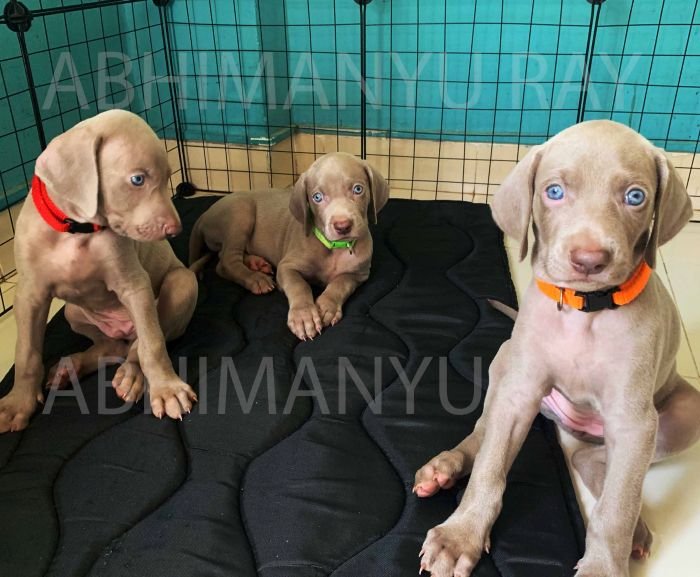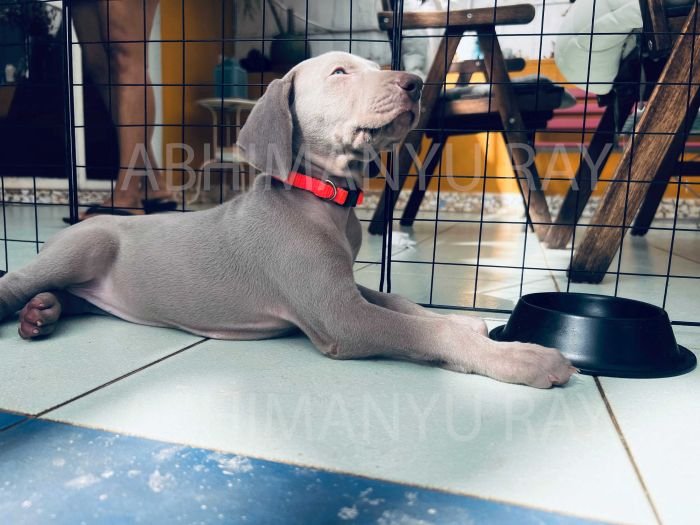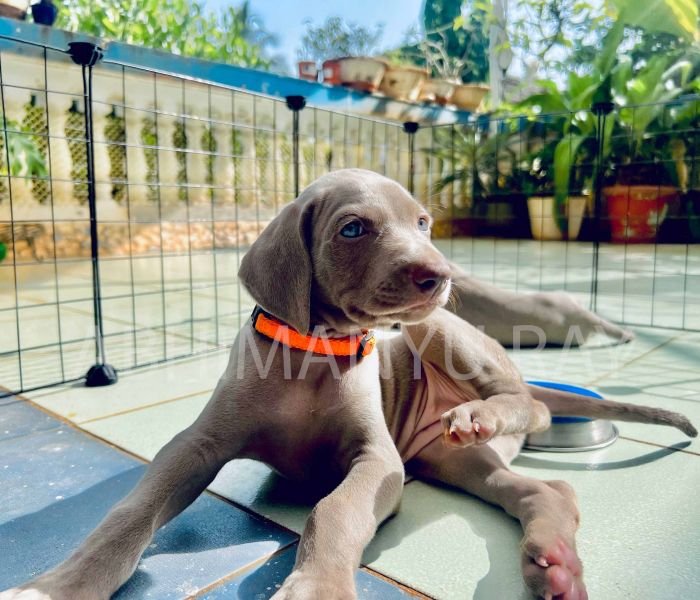 Photographs of Puppies
Posted on 2nd May 2022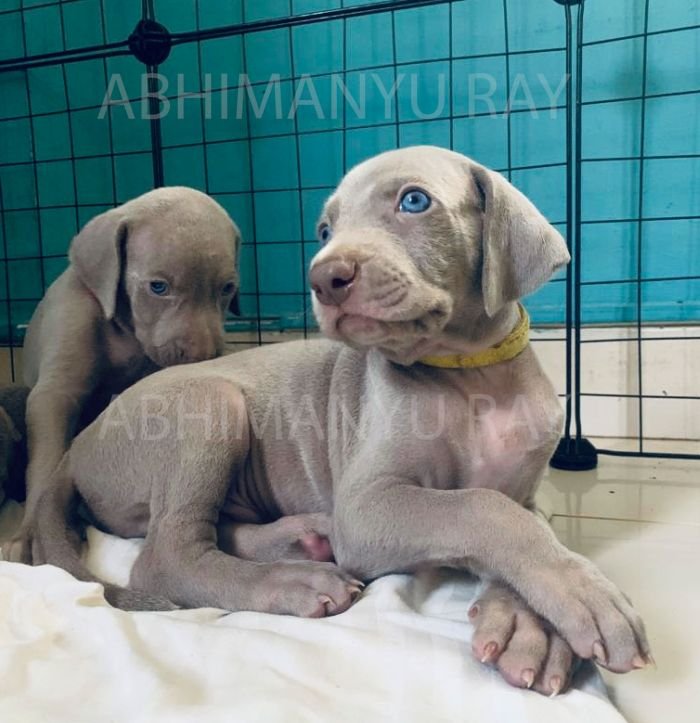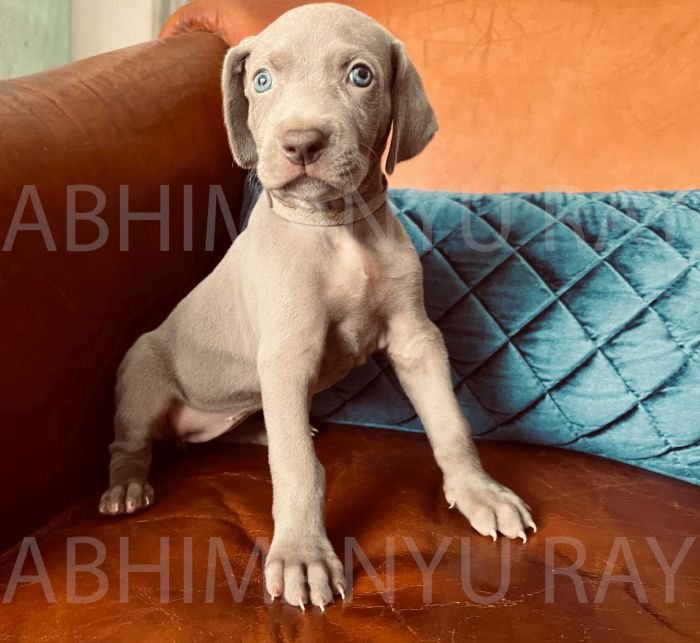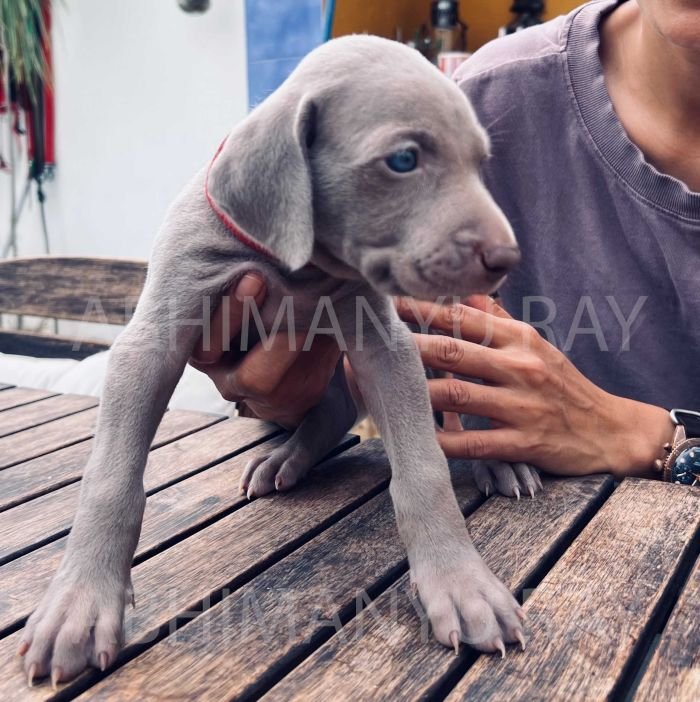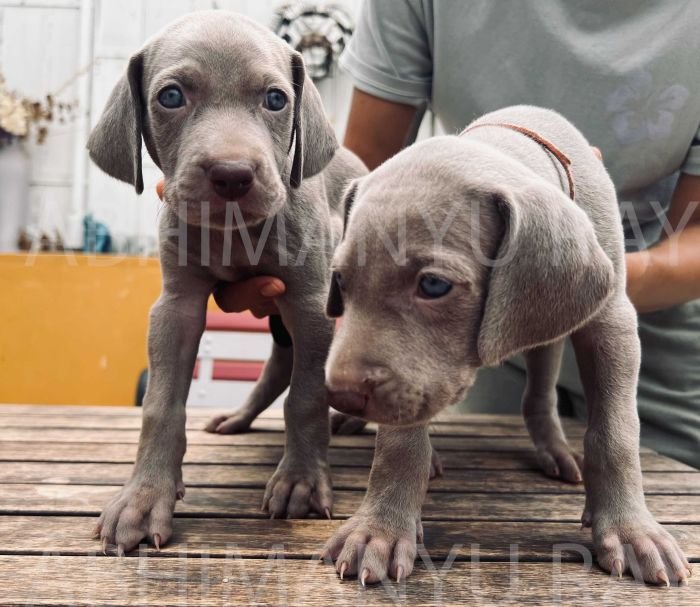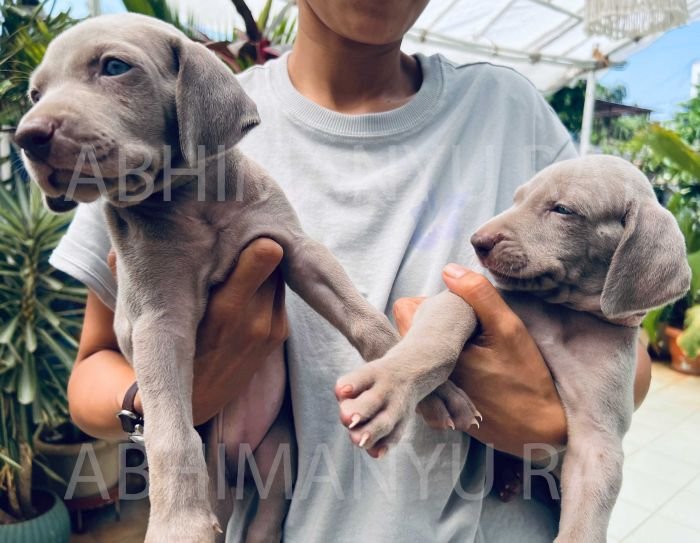 Photographs of Puppies
Posted on 26th April 2022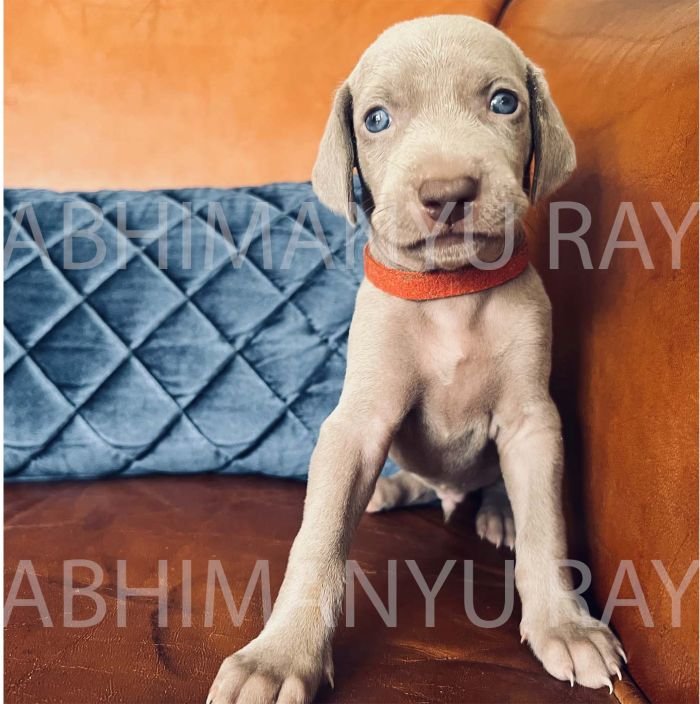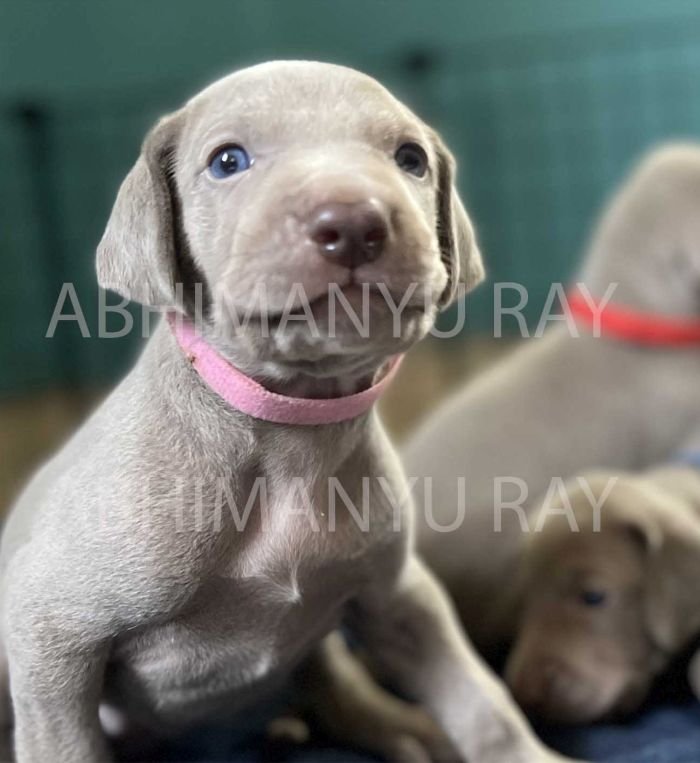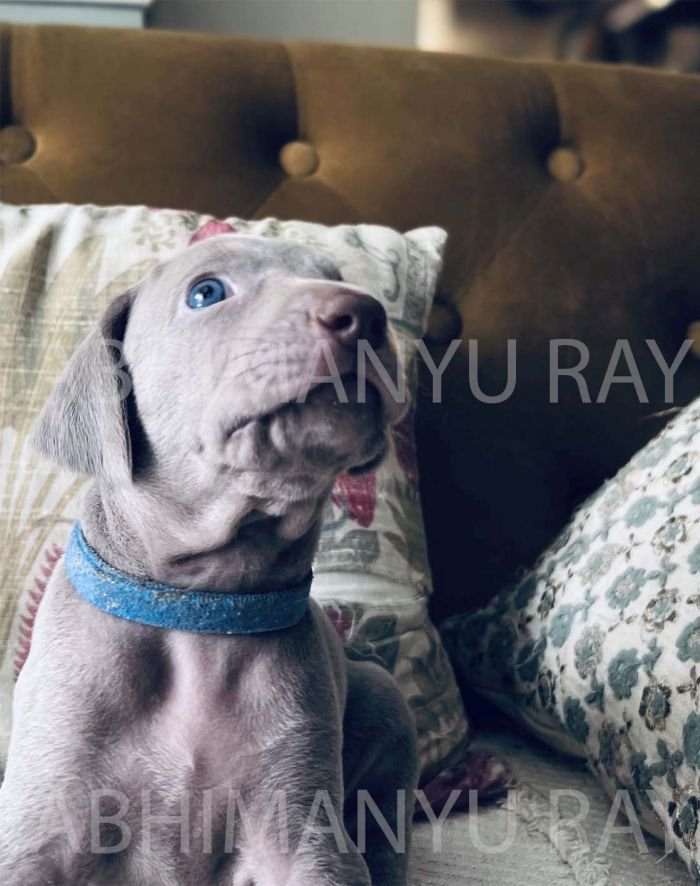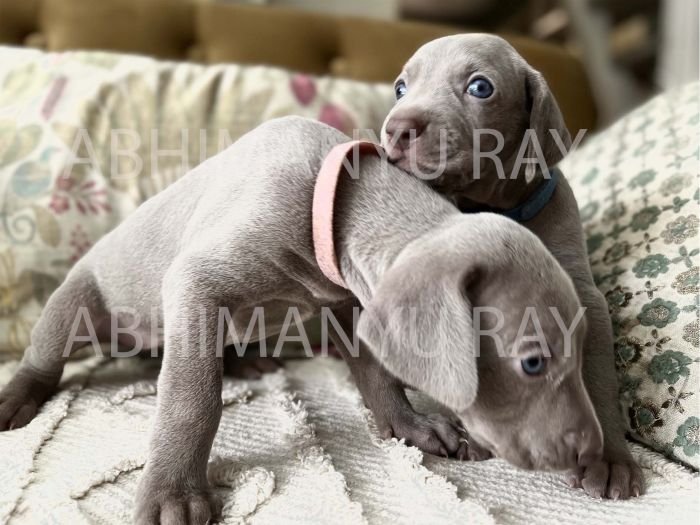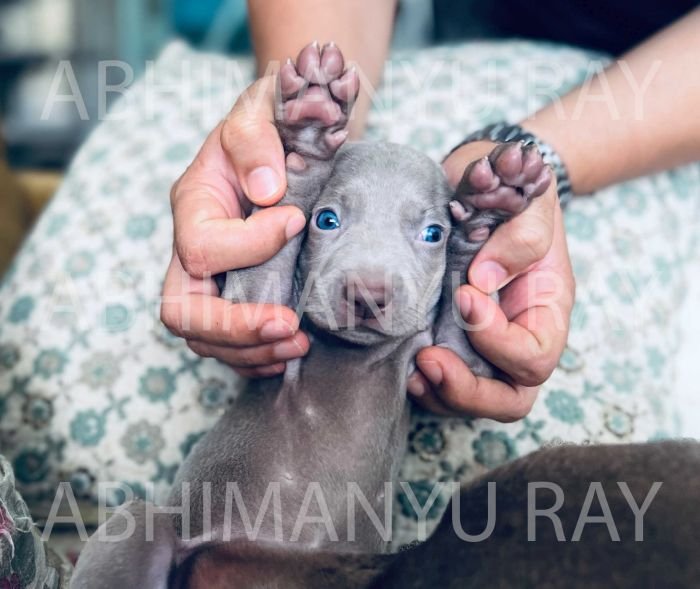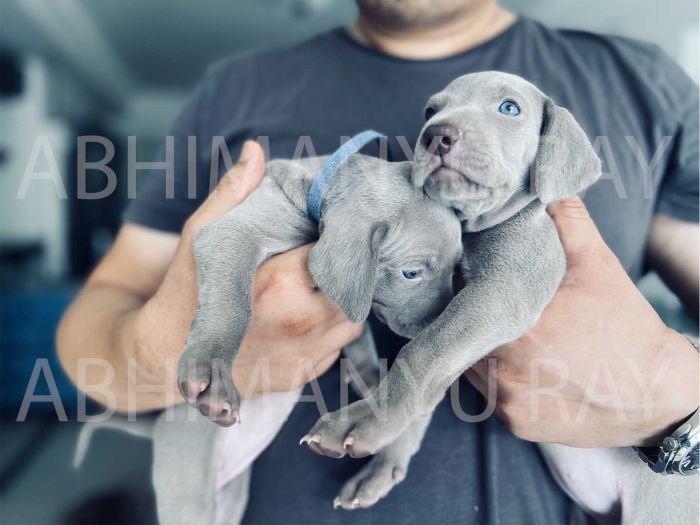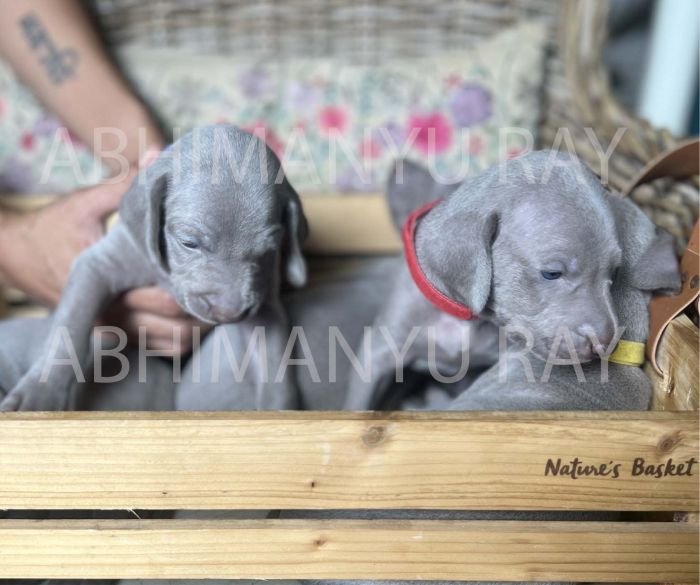 Photographs of Parents
with their baby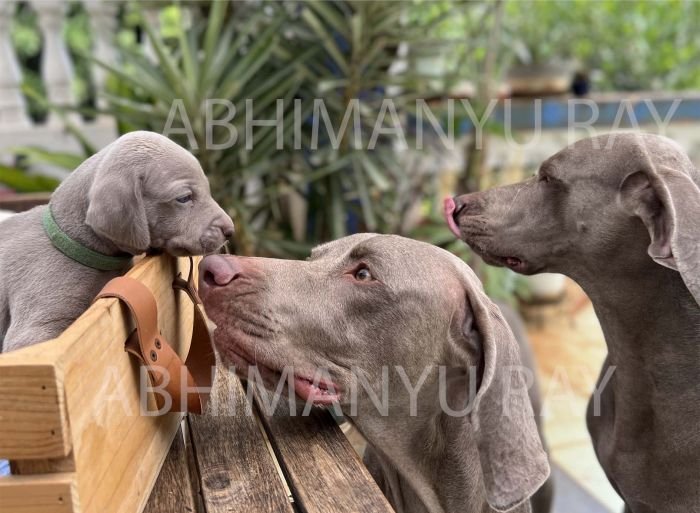 Photographs of Parents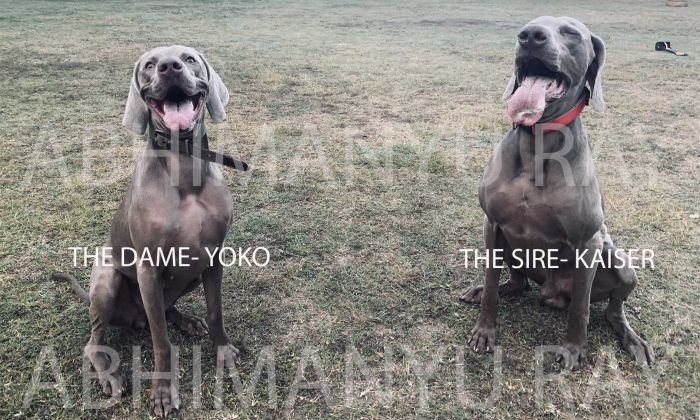 Relaxing at Home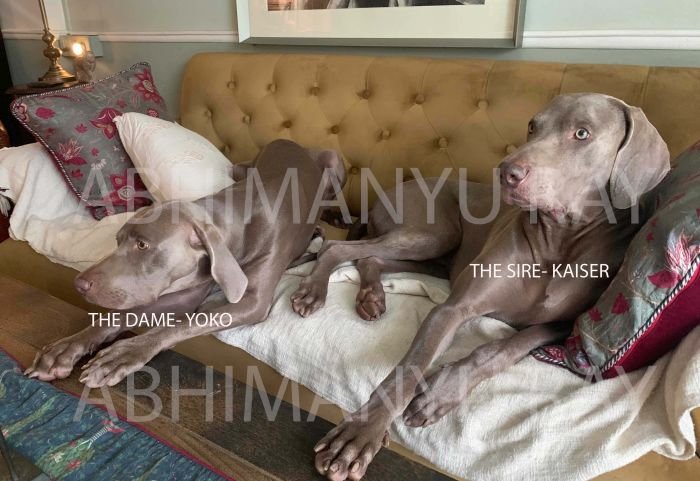 Photograph of Sire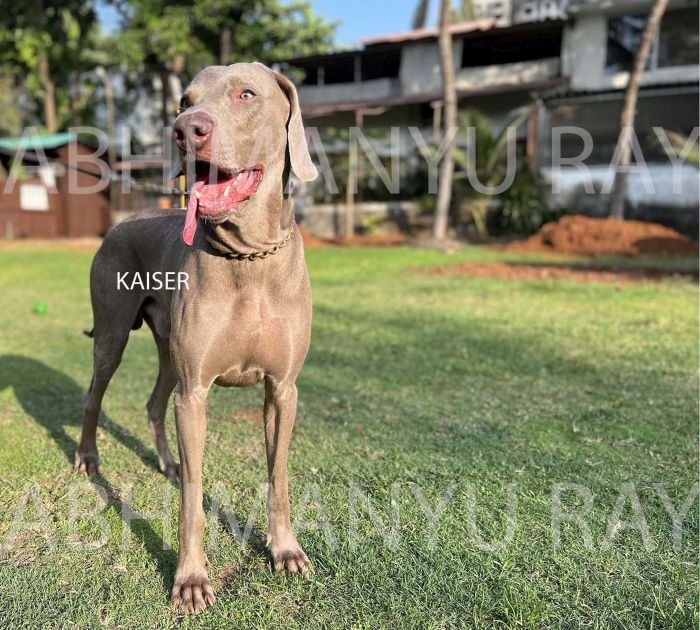 Photograph of Mother
Kennel Club of India (KCI) Pedigree Certificate Copy of

Sire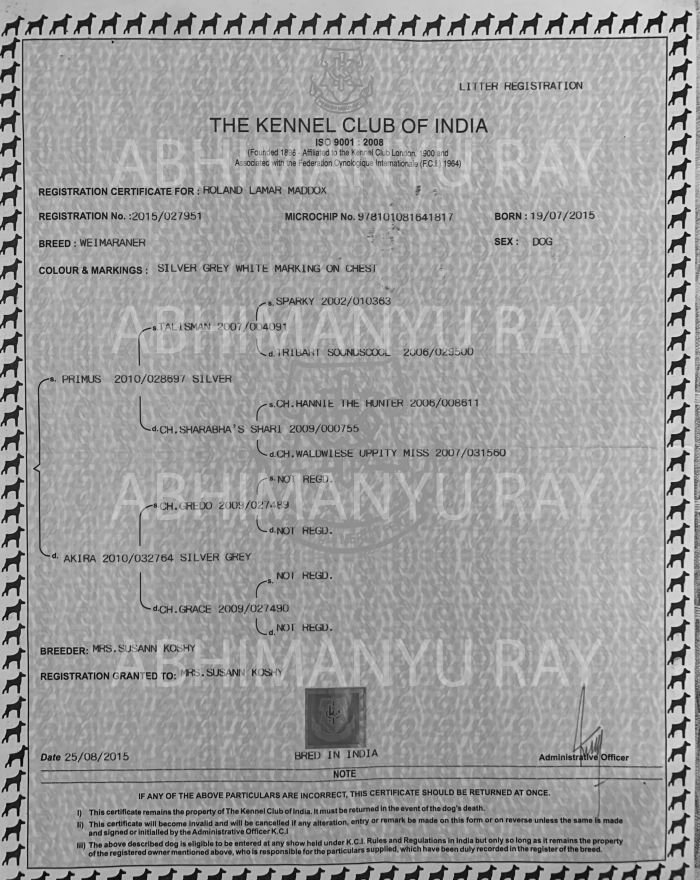 Advertisement Posted on
26th April 2022
Advertisement Updated on 9th June 2022